The Value of Support on the FTD Journey
Partners in FTD Care, Fall 2022
Download the full issue (pdf)
Frontotemporal degeneration (FTD) can be an isolating and stigmatizing disease for people living with a diagnosis and their families. The young age of onset, disinhibited behavior, and loss of autonomy are a few factors that can bring isolation. Care partners of people with FTD experience greater overall burden, stress, and depression than care partners of people with more typical, late-onset forms of dementia such as Alzheimer's disease (Tookey et al., 2022), as FTD often comes at a time when there may still be kids at home, care partners juggling full-time jobs, and limited financial resources.
Finding FTD-specific peer support can help to moderate aspects of FTD that are especially isolating and challenging. Care partners and persons living with FTD alike express appreciation for connecting with others who understand FTD. "It is nice to be with others who are going through a similar experience, and to know you are not alone," said Randy Ledbetter, a member of a support group run by an AFTD volunteer. Gary Radin, an AFTD volunteer, said that "support groups provide an opportunity to exchange practical advice, offer emotional support, and share key resources." Having a community that understands what you are experiencing is key in coping with an FTD diagnosis and living with the disease.
No one should have to face an FTD diagnosis alone. AFTD maintains a network of almost 75 in-person and virtual support groups throughout the country, run by AFTD-trained volunteers, that support care partners. In addition, AFTD has two national support groups for people living with FTD, and several groups developed for people in specific situations, such as having young children at home. AFTD's network of support groups can be found by clicking here or by reaching out to the AFTD HelpLine at 1-866-507-7222 or info@theaftd.org.
Reference:
Tookey, S., Greaves, C.V., Rohrer, J.D. et al. Exploring experiences and needs of spousal carers of people with behavioural variant frontotemporal dementia (bvFTD) including those with familial FTD (fFTD): A qualitative study. BMC Geriatr 22, 185 (2022). https://doi.org/10.1186/s12877-022-02867-1
See also: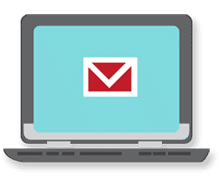 Sign up now and stay on top of the latest with our newsletter, event alerts, and more…