The Beach Walk, by Marc Toles
The summer of 2007 was proving to be one of the most difficult times in our marriage. The subtle changes in my wife Gretchen had begun just over a year ago, but had recently become much more dramatic and difficult to anticipate or explain. Still, we often spent Sunday afternoons walking along the shore of Lake Michigan, and occasionally going for a swim. Regardless of how the week had gone, our Sunday walks allowed us a temporary reprieve.
On this particular Sunday we arrived at the beach close to sunset. The air was sultry, hot and heavy, with no lake breeze for relief. We walked quite a distance before Gretchen suggested, as she almost always did, that we take a dip. A lack of bathing suits or towels was never a deterrent for her, and I had to admit that the cool lake water offered a tempting respite from the heat. Gretchen took off for the water, and I took off my T-shirt, laying the medals I wore next to it, before following her in.
We played and splashed like a couple of teenagers, the hazy sun sinking beneath the Chicago skyline. As darkness descended, we gathered our belongings and sloshed back to the truck.
Upon returning home I realized I had left my crucifix and St. Christopher medal on the beach. I was heartbroken, as these wedding and anniversary gifts from Gretchen were something I wore every day. She told me not to worry, assuring me she would go back the next day and find them. Still, I was frantic. We had covered miles of beach, and the tide would surely rise. I didn't even know with certainty where we had stopped. Her words of childlike hope fell on my heartsick ears.
By the next afternoon when the phone rang at work, my mind was no longer on the medals. Before I could even say hello, Gretchen burst out laughing and exclaimed, "I found them!"
"Found what?" I asked.
"Your medals."
When I pulled into the driveway that evening, my wife was standing there smiling, my medals proudly displayed outside her blouse. I cried in both disbelief and relief. Gretchen giggled. I hugged her tightly for a long time, and she hung the medals back around my neck.
A few weeks later, we received Gretchen's diagnosis of FTD, and our lives were changed forever. As the years passed and the disease progressed, I would often revisit that day in my mind, reliving the overwhelming love and joy I had felt. One thing FTD can never steal from us is the refuge found in happy memories of our loved ones.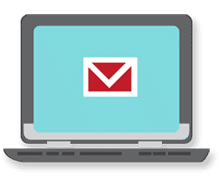 Sign up now and stay on top of the latest with our newsletter, event alerts, and more…