Technology Classes Offer Connection and Hope
The value of teaching aging adults how to use technology is emphasized in a recent Acadiana Advocate article about a research project that has touched a Louisiana man living with FTD.
The project involves a series of technology classes in which University of Louisiana at Lafayette students teach residents of a senior living home how to use iPads. One of the participating residents is Steve Killingsworth, a former mechanical engineering professor who is now living with FTD. In the article, Steve's ex-wife Cathy expresses hope that he will be able to take something valuable away from the classes.
"I'm hoping these students can reach a portion of his brain so he's able to connect — even if it's just a snippet of information that would make his life easier," she said.
The classes are part of a larger research scheme in which Beenish Chaudhry, the assistant professor leading the project, aims to design technology to help aging adults manage their health.
The project adds to growing research efforts around technology and aging. In 2018, AFTD awarded its inaugural Pilot Grant for Nonpharmacological Therapies and Tools to Lauren Massimo, an assistant professor at the University of Pennsylvania School of Nursing and member of the Penn Frontotemporal Degeneration Center, to develop and test an app that will help persons diagnosed with FTD overcome apathy. You can learn more about Massimo's research here.
To read the Advocate article in full and view accompanying pictures and video, click here.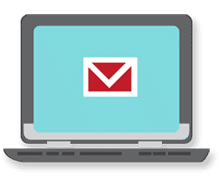 Sign up now and stay on top of the latest with our newsletter, event alerts, and more…