Supportive Care Study, Currently Enrolling

AFTD is pleased to share that the Memory and Aging Center of the University of California, San Francisco is launching a Supportive Care Study that also features a telephone and web-based care-model initiative. The study's directors include Bruce Miller, M.D., a member of AFTD's Medical Advisory Council.
Currently enrolling residents of California, Iowa and Nebraska, the study, Care Ecosystem: Navigating Patients and Families through Stages of Care, is designed for individuals living with a diagnosis of dementia who have a primary caregiver. FTD is a key area of focus for these interventions. Two-thirds of study participants will be offered care-management support via an innovative dashboard, Navigated Care, which will drive personalized and coordinated care, utilizing a team with dementia expertise comprised of social workers, nurses and pharmacists.
For more information or to enroll in the study, please visit http://www.memory.ucsf.edu/research/supportive-trials/careecosystem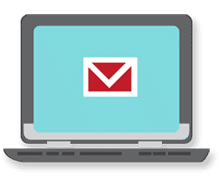 Sign up now and stay on top of the latest with our newsletter, event alerts, and more…