Supporting Families from the Beginning
"For so long we wondered what was going on with Mom," says Amber Dickson. Her mother's behavior was changing in strange, uncharacteristic ways, yet a doctor told her that everything was normal.
Then Amber's sister saw a public service announcement on television. Produced by AFTD and Discovery, Inc. the PSA highlighted the various symptoms of FTD — symptoms that matched their mother's. With this information in hand, Amber's mother soon got an official diagnosis of behavioral variant FTD.
"Her diagnosis came with a lot of emotions," Amber says, "but I was also able to find a sense of calm in knowing that we had an answer and would be able to navigate from there."
"I know for a fact that without [AFTD and its PSA], we would not be any closer to an accurate diagnosis today," she adds.
Today, Amber is a committed AFTD volunteer and fundraiser. "I choose to support AFTD because they have supported my family and me from the very beginning of my Mom's diagnosis," she says.
AFTD supports families from the beginning — and through every stage of this journey. That's only possible with your help. As year end approaches, will you choose to support AFTD's mission by making a tax-deductible charitable donation?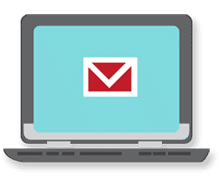 Sign up now and stay on top of the latest with our newsletter, event alerts, and more…