Study Investigates Role of Enlarged Perivascular Spaces and White Matter Hyperintensities in FTD 
A research paper published in Frontiers in Aging Neuroscience earlier this year investigated the behavior and role of enlarged perivascular spaces (EPVS) and white matter hyperintensities (WMH) in relation to frontotemporal degeneration (FTD).  
WMH are lesions in the brain that are indicative of vascular disease, as well as cognitive and emotional impairment. Perivascular spaces are fluid-filled spaces that can appear in a number of organs, including the brain, that are believed to have an immunological role; expansion of PVS tends to occur with age but can also be an indicator of dementia. 
The study builds on previous research analyzing the role of WMH and EPVS in the progression of neurodegenerative conditions, including a recent study which discovered that WMH buildup was more prominent in people with FTD spectrum disorders. The study is potentially the first to investigate EPVS in conjunction with FTD.  
Volunteers with FTD — including progressive supranuclear palsy Richardson's syndrome (PSP-RS), corticobasal syndrome (CBS), non-fluent variant primary progressive aphasia (nfvPPA), semantic variant PPA (svPPA), and behavioral variant FTD (bvFTD) — received brain MRIs and undertook neuropsychological tests.  
The study looked for EPVS in certain areas of the brain, including the centrum semiovale (CSO-EPVS), basal ganglia (BG-EPVS), and brain stem (BS-EPVS). Researchers also looked for the presence of periventricular WMH (PWMH) and deep WMH (DWMH). 
The study found that PWMH and different forms of EPVS made people with FTLD disorders stand out against controls. Researchers made several crucial discoveries, including:  
People with PSP-RS and CBS had more BS-EPVS

 

People with CBS, bvFTD, and nfvPPA had fewer CSO-EPVS

 

All volunteers aside from those with CBS had higher PWMH

 
Researchers found that BS-EPVS was a marker of increased severity in PSP-RS and CBS. PWMH, meanwhile, was a marker of disease for bvFTD, nfvPPA, and svPPA.  
The study notes the need for more longitudinal research to better understand the pathology of EPVS and WMH, and the effects they have on the progression of FTD conditions.  
Other research projects to study FTD disorders are ongoing and many are looking for participants. If you have an FTD diagnosis or are caring for someone with one, you can sign up for the FTD Disorders Registry, a secure electronic database that allows people with FTD and their care partners to share their experiences to aid in research. The Registry can also help you keep up to date with research and connect you with opportunities to participate.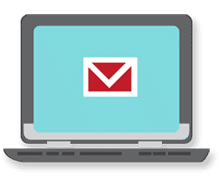 Sign up now and stay on top of the latest with our newsletter, event alerts, and more…