Study Examines Coping Techniques of Couples Living with Young-Onset Dementia Diagnosis
A recent study conducted by researchers from Massachusetts General Hospital (MGH) explores the lived experiences of couples impacted by young-onset dementia.
The qualitative study, published in JAMA Network Open, examines the lives of 23 couples in which one partner in the dyad is living with young-onset dementia. The MGH research team conducted in-depth interviews to understand how couples navigate challenges related to the diagnosis.
AFTD Medical Advisory Council member and chair elect Dr. Bradford C. Dickerson, who is also the director of the FTD Unit at MGH, co-authored the study, the first of its kind to identify coping patterns of couples living with and impacted by young-onset dementia. Dr. Sarah Bannon, the study's lead author, said in an MGH press release that "despite the major life disruptions that accompany [young-onset dementia], there are very few age-appropriate resources available for couples to participate in together.
"Our work shows the potential to develop resources that actively involved both partners and teach them skills to increase positive communication and mutual problem-solving," Dr. Bannon continued. "Our long-term goal is to develop a program delivered early after diagnosis that helps couples collaboratively plan for the future and preserve their relationship strengths and quality of life."
Dr. Ana Maria Vranceanu, director of the MGH Integrated Brain and Health Clinical and Research Program, noted in the press release that teaching skills to manage emotions with both partners early in the diagnosis process "may help both partners to manage their own difficult emotions produced by the many stressors and life changes that accompany [young-onset dementia]."
Read the full press release here.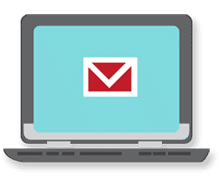 Sign up now and stay on top of the latest with our newsletter, event alerts, and more…