Study Evaluates Wearable Tech for Monitoring PSP Progression 
A study recently published in Movement Disorders evaluated whether wearable technology is useful for monitoring the progression of primary supranuclear palsy (PSP).  
Clinical rating scales that require manual observation are often used to diagnose and track the progression of PSP. But because they are based on symptoms that can appear in the later stages of PSP, a proper diagnosis can come too late for therapies to effectively address its symptoms.  
Researchers hoped to figure out if wearable sensors and machine– learning algorithms could predict the progression of PSP using these scales earlier than manual observation, opening the door for intervention in earlier stages of the disease.  
The study examined 32 different features of PSP, including the length of someone's stride, and how rapidly they turned while walking. Three prominent features were selected to be used in a linear regression model driven by machine learning.  
According to the results of the study, progression of PSP features was predicted by machine– learning models three months before manual observation recorded similar scores.  
Interestingly, the study found that adding more features into a more complex model did not improve the ability to track PSP progression but did more closely predict the clinical test scores of participants.  
In an earlier study, the authors found that wearable tech could differentiate PSP from Parkinson's disease and noted 10 PSP features that were useful in a differential diagnosis. However, the current study found that none of those features tracked progression as well as the three chosen, with researchers noting that a feature's usefulness in diagnosis PSP might not as useful in tracking its progression.  
Researchers noted that the study was limited by the small number of participants; out of an initial cohort of 27, only data from 17 could be used. The authors also hope to extend their study to include whether physical therapy affects certain features of PSP.  
Digital assessment tools were the topic of AFTD's inaugural Holloway Summit. For more on how smart technologies can help people with FTD, you can read this retired psychologist's account of how tech helps her manage FTD.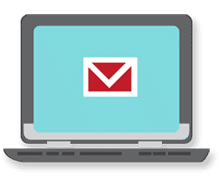 Sign up now and stay on top of the latest with our newsletter, event alerts, and more…