Spotlight On…Jennifer Lee, Persons with FTD Advisory Council
When Jennifer Lee was diagnosed with primary progressive aphasia, the irony of being impacted by a disease that affected her language capabilities didn't escape her.
"I've always worked at a school as an English teacher, tutoring kids after school. I have my bachelor's in English Language Arts and a master's in Library Education Media. There's some irony there with me having the speech variant of FTD," Lee said, with a bit of humor.
Embracing the comical moments in her life is just one way that Lee has learned to cope with her diagnosis. Lee, 44, never imagined that her life would take such a dramatic turn when she began noticing her FTD-related symptoms emerge in 2017.
"I was forgetting things at meetings, which I had never done. My co-workers told me afterwards that I would be in the middle of a conversation, and I would all of a sudden stop and walk off. I found myself forgetting things that were so simple," she recalled. "I was mixing up my words, splicing words together, and my kids would tell me that I was talking like Yoda — my sentences were inverted. That was when we really knew that something was wrong. I could think of what I wanted to say, I just couldn't get it out of my mouth."
Lee's doctors advised her to take a temporary leave from work after the sudden symptoms began affecting her performance. In 2018, when she was 41, she underwent a series of tests that determined that she had FTD.
"The initial diagnosis was a shock; so much was unknown. It was hard letting go of who you thought you were or who you were supposed to be. You have to re-learn how to live your life. Being home 24/7, that was a big difference and a big adjustment for me."
Finding a New Norm
After receiving her diagnosis, Lee had to retire from her long-time teaching position. She said it took her nearly six months to adjust to her new life as a stay-at-home wife and mother of six children. When she came across an AFTD support group on Facebook, she found a new way to cope with her diagnosis: by raising awareness about FTD.
First, she joined the 2020 #FTDHotShotChallenge, a grassroots awareness and fundraising campaign organized by AFTD volunteers. "That was when I realized that I could either spend this time at home doing nothing, or I can spend this time trying to make great strides and changes for those like myself and those who will continue to be diagnosed. I learned that being proactive was the best approach for me because I had always been so active when I was a teacher," Lee shared.
The former teacher and media specialist found a sense of purpose in sharing her FTD journey. Lee has been interviewed for several news publications, including a recent article in STAT where she shared how's she managing her diagnosis amid the COVID-19 pandemic. Lee also took part in an episode of the Rodger That podcast, discussing the challenges of living with PPA.
Last October, Lee was featured in a New York Times FTD awareness ad, which AFTD placed in the paper due to support from a generous donor. The ad depicted a letter from Lee to her children and husband, which she said was a "mind blowing" experience.
"When you're from a small town in Alabama, no one thinks that you're going to be in the New York Times. I wouldn't have ever dreamt of that," Lee said.
A Full-Time FTD Advocate
Since being impacted by FTD, Lee has used her voice and her story to help other families along the FTD journey. In March, she submitted testimony about how FTD has affected her life during the AFTD-hosted Externally Led Patient-Focused Drug Development meeting. She and others who have been affected by FTD shared their direct experiences with representatives from the U.S. Food and Drug Administration (FDA).
In June, Lee became the newest member of AFTD's Persons with FTD Advisory Council, which she says is "a big honor." She was inspired to join the group after hearing the members share their stories at the 2021 AFTD Education Conference.
"[The Council] is amazing and they've been so welcoming. It's been nice to sit down with peers that have gone through the same thing. It's such an honor to be on the Council and to be with other people who are trying to up speak for [persons] with FTD," Lee shared. "We are trying to show people what this journey is like and what we can do to make everyone else's journey better."
Lee mentioned that taking a more proactive role in FTD advocacy has allowed her to focus on the positive rather than "waiting for the sky to fall." She now looks at her role on the Council as her new job and mission in life.
"I knew that I wanted this to be where I spent my focus. Nobody plans to retire at 42 years old. Now, when people ask me what I do, I say that I'm a full-time mom, a full-time wife, and I'm an FTD advocate. That's my mission in life now."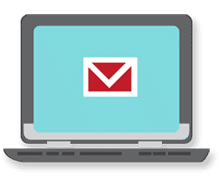 Sign up now and stay on top of the latest with our newsletter, event alerts, and more…