Spotlight on…Dr. Joseph C. Marquez, AFTD Board of Directors
Joseph C. Marquez, M.D., joined AFTD's Board of Directors earlier this year. The founder and head of the department of urology at a large multispecialty practice in Seattle, Dr. Marquez brings clinical expertise and personal experience about how FTD affects the body.
"As a urologist, I encounter patients with FTD through problems they have with incontinence," Dr.
Marquez said. "One of the biggest challenges that [FTD] caregivers have is managing incontinence, and I saw that on a personal level with my own aunt."
Dr. Marquez watched his beloved aunt, who he said was like "a parent in many regards," begin to change due to the unyielding symptoms of her behavioral variant FTD. She was 59 when she got her diagnosis.
"[My aunt] was a very lively, social person who traveled the world, had many interests, and made many friends," he recalled. "I was struck by how – as the disease progressed and her ability to communicate declined – those social connections started to fall apart."
Dr. Marquez was familiar with FTD prior to his aunt's diagnosis, and immediately sought out specialists who could provide more answers.
"I was already clued into the diagnosis and that's why I knew to specifically search out centers like the University of California, San Francisco," he said. His aunt began participating in clinical and observational trials at UCSF.
Following his aunt's death in 2017, Dr. Marquez, along with his mother, uncle, and cousin, began participating in observational trials at UCSF to continue to advance genetic FTD research.
"The privacy concerns around genetic disease of all sorts, but especially dementia, as well as the stigma and the potential for genetic discrimination – [these] are all topics that I think about deeply," Dr. Marquez said.
Dr. Marquez intends to apply his knowledge of the clinical aspects of FTD to the Board, along with his general understanding of molecular biology and genetics.
"I hope to be able bring this information to the Board and be an influence around the boots-on-the-ground clinical things people are dealing with in FTD," he said. While on the AFTD Board, he also hopes to be an "influence to clinicians of all specialties in raising awareness about FTD and the varying presentations of it."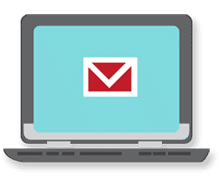 Sign up now and stay on top of the latest with our newsletter, event alerts, and more…