Spotlight on… Anne Fargusson, AFTD Persons with FTD Advisory Council
It's been nearly two decades since Anne Fargusson started feeling the effects of FTD. Today, she is still grieving the loss of her identity and the person she once knew herself to be.
"What I used to know, who I used to be — that's no more. It's overwhelming," says Fargusson.
For the last 15 years, Fargusson has been living with a diagnosis of behavioral variant FTD (bvFTD). At age 48, her life drastically changed when she got fired from her job where she worked as registered nurse who specialized in wound, ostomy, and continence care.
"I had never been fired in my life. I had been working for a long time and I got to the point where I thought I was stressed out at work," Fargusson said in response to her termination. Three months later, she was fired from yet another job.
"My husband said that [my employers] called him, saying that they couldn't find me and that I was lost and couldn't find my way back."
Fargusson, now 63, experienced a sharp decline in her mental health following the change in her employment status. After being fired from two jobs, she spiraled into a deep depression that her doctors mistook as bipolar disorder. At one point, Fargusson said she was taking up to 10 different psychiatric medications.
"I was banging my head on the wall, cutting myself. If I wasn't homicidal, I was suicidal," she said.
Fargusson's husband convinced her to get tested at the University of California, San Francisco, California (UCSF), the same place where her father was diagnosed with subcortical gliosis, a neurodegenerative disease that closely resembles FTD.
Her team of doctors initially told her that she possibly had phenocopy syndrome bvFTD, a dementia type that mimics the neuropsychiatric symptoms associated with bvFTD but lacks physical evidence of frontotemporal atrophy. It wasn't until 2016 that tests at UCSF confirmed that Fargusson is in fact a carrier of the C9orf72 gene mutation.
"I was really excited. [My doctors] kept calling it phenocopy and finally, I had an answer," Fargusson said.
Even with a definitive diagnosis and answers about the underlying source of her challenges, Fargusson has still felt the weight of what she considered the loss of her identity. One thing she still misses is her life as a nurse.
"I don't think you ever get over missing your job. When someone asks what you do, at 48, you can't say 'I'm retired'," Fargusson said. "It's easier for me to say now that I've retired early, but for 10 years I had to think of something else. I didn't want to tell people that I had this problem and why I couldn't work."
Creating a New Identity
As a response to these feelings of losing her personhood, Fargusson made the decision to take her life back in her own hands and began to construct a new identity for herself that wasn't solely based on her FTD.
"I needed to get out and do something, so I began volunteering at a school and then started volunteering at a [local] library. I've been doing that for a number of years, so I feel like I'm contributing to society still and it makes me feel better," Fargusson shared.
Along with her community volunteerism efforts, Fargusson's journey with FTD helped her to discover her love of writing, saying that the disease helps "you find this new creativity that you didn't have before." In 2020, Fargusson published her first book, entitled Volunteers: How to Get Them, How To Keep Them. She has also penned several essays about her life with FTD and other experiences she's lived through.
Fargusson also embraced dementia advocacy. She previously served as a board member on the Frontal Temporal Dementia Advocacy Resource Network and recently joined AFTD's Persons with FTD Advisory Council.
Fargusson and the other members of the Advisory Council will take part in the 2021 AFTD Education Conference, happening virtually May 13 and May 14. The group will take part in two sessions, including "Our Voice: A Discussion with People with FTD." During the discussion, Fargusson will share her story and insight into the grief experienced by persons diagnosed with FTD.
"It was really hard. You lose friends and family. I had to restore faith in my [two] sons. You're all by yourself in some of this," Fargusson said. "I think it's important that people know what it's like living with this disease. It's one thing for caregivers to understand it. It's another thing to hear about people living with it that can still articulate what they're saying. I'm lucky enough to still be one of those people."
For more information on the 2021 AFTD Education Conference, visit the conference homepage here.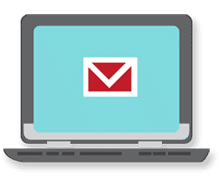 Sign up now and stay on top of the latest with our newsletter, event alerts, and more…