"Sports Illustrated" 2022 Swim Search Finalist Raises FTD Awareness in Honor of Mother
Model Nicole Petrie is raising national FTD awareness and using her modeling career to be "a voice for caregivers all over the world" after being named a 2022 Sports Illustrated Swim Search program finalist.
Petrie is one of the 13 finalists vying for a chance to be chosen as the "Rookie of the Year" for Sports Illustrated's 2023 Swimsuit Issue. With her finalist spot, the 27-year-old is hoping to "spread awareness [of FTD], and show anyone going through a similar situation that they are not alone," Petrie told People magazine in a Mar. 8 article.
Since 2020, Petrie has been sharing her mother's FTD journey on Tik Tok, where she has amassed more than 1.1 million followers. Petrie is an AFTD volunteer and a caregiver for her mother, who is 57.
"My mother has [FTD]…she started showing signs around 2012 when she was 48," Petrie said in a 2020 Newsflare article. "It took a couple of years after that to get the official diagnosis because the doctors didn't consider dementia at first because she was so young still."
When Petrie announced her SI finalist spot on Instagram, she said in the post's caption that "This is a real dream come true, and I'm so thankful that I get to do something I'm so passionate about while also raising awareness for FTD and giving a voice to caregivers all over the world!"
Petrie, who grew up in Lake Geneva, Wisc., created an AFTD fundraiser where she said she wants to "spread help and hope" in support of other families impacted by FTD.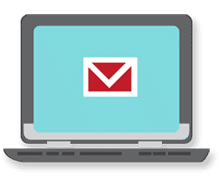 Sign up now and stay on top of the latest with our newsletter, event alerts, and more…