Sodium Selenate Could Be Promising Treatment for bvFTD, Study Suggests
Scientists from Monash University in Australia are investigating whether the dietary supplement sodium selenate could be a useful treatment option for some persons living with behavioral variant FTD (bvFTD).
In a recent study published in Alzheimer's and Dementia: Translational Research and Clinical Interventions, researchers presented findings from a small, uncontrolled, preliminary clinical trial. Sodium selenate — not to be confused with sodium selenite, a highly toxic inorganic compound — appeared to be safe and well-tolerated in 12 people living with sporadic bvFTD, an important first step in investigating any therapy.
During a 52-week trial period, no improvements were seen on cognitive or behavioral symptoms, or biological markers such as cerebrospinal levels of phosphorylated tau or neurofilament. However, researchers observed that several people in the trial did not decline during the course of the study. More research is needed to understand that preliminary result, and to determine whether the treatment could help some, although not all, people with bvFTD.
The study's lead author, Dr. Lucy Vivash, a research fellow at Monash University, explained how abnormal accumulations of the tau protein in the brain can lead to neuronal death and atrophy of the brain in a recent Medical News Today article. The article purports that sodium selenate activates the protein phosphatase 2 (PP2A), an enzyme that controls the cell cycle as well as cell death within the brain.
"This enzyme is responsible for more than 70 percent of dephosphorylation that occurs in the brain and is therefore the primary mechanism by which tau is dephosphorylated," Dr. Vivash told Medical News Today. "Increasing the activity of PP2A reduces the levels of tau in the brain, which prevents further neuronal death and the progression of disease symptoms."
While the results of the study point to a potential benefit as an FTD treatment, this theory will need to be confirmed in additional controlled trials.
Read the Medical News Today article here.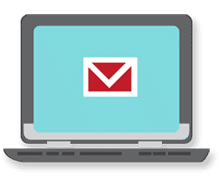 Sign up now and stay on top of the latest with our newsletter, event alerts, and more…