"Salt Path Couple" Share Story of Living with CBD and Hiking Through Nature 
Raynor Winn, author of The Salt Path, shared with The Telegraph how she and her husband, Moth, embarked on a 630-mile hike through the UK after Moth was diagnosed with corticobasal degeneration (CBD) and the couple lost their home.  
In 2017, the Winns were evicted from their home after a legal dispute with a childhood friend. Days after, Moth was diagnosed with CBD.  
"Everything we believed our future would hold was gone," Raynor said.  
After rediscovering a book about a man who walked the 630-mile South West Coast Path with his dog that Raynor had read in her 20s, the couple decided to hike the path together, which was recounted in The Salt Path. A fan of the bestselling book would later make the Winns custodians of a cider farm, giving them a new home, which Raynor recounts in The Wild Silence.  
Raynor's first two books and her upcoming third book, Landlines, recount the progression of Moth's CBD, and his ambition to "stay in the trees," driven by his love of the outdoors.  
Through the pages of Raynor's books, the symptoms of Moth's CBD come and go, vividly described by Winn's prose. Some days he struggles to walk, or has trouble remembering things; on other days, Moth can hike for miles at a time. 
Raynor shared that she had doubts over sharing so many details of the experience Moth faced. The author found, however, that the difficulties were vital to portraying the genuine experience of dealing with CBD. 
"If you're going to write about something, and you don't write about it honestly, you're not giving the full texture of what you're writing about," she said. "So no one's going to really grasp the experience you're trying to portray." 
Since The Salt Path was published in 2018, the Winns have heard from readers who wanted to share their own stories of living with CBD.  
Landlines, which tells the story of the couple's most recent journey and recounts the progression of Moth's CBD, will be released on September 15.  
Studies have shown that physical activities, such as hiking, can benefit people with FTD disorders and their care partners. If you're interested in learning more about CBD, you can watch this AFTD Educational Webinar for a more in-depth look at the disease.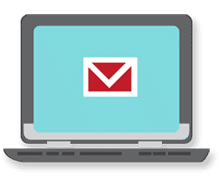 Sign up now and stay on top of the latest with our newsletter, event alerts, and more…