AFTD's 2021 Education Conference Now Available to Watch Online
AFTD's 2021 Education Conference took place May 13-14. More than 1,200 people whose lives have been touched by FTD gathered online to find help and share hope.
Many of our Conference's sessions were recorded, and we encourage you to share these videos with anyone who would benefit from them. Please visit our 2021 Education Conference page to learn more.
You can also watch the recorded sessions in sequence on our YouTube channel.
We Hope to See You (In Person!) Next Year
Federal and local guidelines permitting, next year's Education Conference will be held in Baltimore, Maryland. Stay tuned for more details about AFTD's 2022 Education Conference!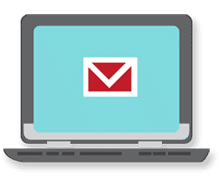 Sign up now and stay on top of the latest with our newsletter, event alerts, and more…