Recent Study Data Provides Insight on Unrecognized FTD Variant
A group of international investigators are conducting research on an unrecognized variant of FTD that is characterized by right temporal atrophy.
Investigators reported on developing research assessing right temporal variant FTD (rtvFTD) during last week's Alzheimer's Association International Conference 2021. According to a July 30 article published in Medscape, this unique syndrome is characterized by a combination of cognitive, behavioral, and psychiatric symptoms, as well as language problems.
"None of the current diagnostic criteria cover this unique symptom distribution," said investigator Hulya Ulugut Erkoyun, MD, during the Conference. "Our collective data will enable us to understand the genetic and pathological background of this syndrome as well as the relationship between amyloid pathology and right temporal lobe atrophy."
Dr. Ulugut Erkoyun, along with an international working group of 19 research centers, aim to establish international consensus diagnostic criteria for rtvFTD.
Read the full Medscape article here.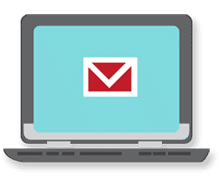 Sign up now and stay on top of the latest with our newsletter, event alerts, and more…