Rare Disease Day 2022: Think FTD
February 28 marks Rare Disease Day, an annual campaign intended to increase awareness of rare diseases and their impact on individuals and families.
While FTD is classified as a rare disease, far too many know that it isn't rare enough. FTD is the most common form of dementia for people under 60. By formal estimates, FTD affects more than 60,000 people in the U.S. alone – but its impact is likely undercounted, due to frequent misdiagnosis, and limitations to healthcare access. Raising public awareness of FTD's impact is crucial, to get families the help and support they need, build engagement in research and advocacy efforts, and ensure that health professionals and policymakers understand the devastating impact of this disease.
With each passing day, more FTD stories are being told. Through events and collaborations such as the AFTD-hosted Externally Led Patient-Focused Drug Development (EL-PFDD) meeting with the FDA, World FTD United's Global Conversation on FTD held during World FTD Awareness Week 2021, New York State Senator Michelle Hinchey's virtual information session on FTD, and AFTD's digital and print awareness ads placed in the New York Times, education and awareness are on the rise.
Making a gift to AFTD on Rare Disease Day, which coincides with the last day of our month-long With Love campaign, can bring closer a future free of FTD. For more information on our 11th annual With Love campaign, and how to support AFTD's mission click here.
We also encourage you to follow the #ThinkFTD & #NotRareEnough hashtags on social media, and tag your own FTD awareness posts in honor of Rare Disease Day.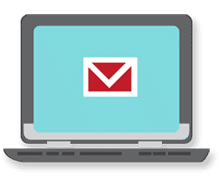 Sign up now and stay on top of the latest with our newsletter, event alerts, and more…