Radio show features FTD Awareness

Frontotemporal Dementia: What you need to know about FTD is the title of the September 26, 2009 radio broadcast of The Medical View on WWDB in Philadelphia.  The show features three segments with guests offering complementary information and perspectives. Dr. Murray Grossman, of the FTD Center at the University of Pennsylvania gives an overview of FTD and research opportunities. Susan Grant, who is diagnosed with FTD, and her life partner Cindy Dilks speak of the documentary they are creating called "Planning for Hope," and Cheryl Ann Borne, whose mother is now in the late stages of the disease offers a caregiver's perspective.
The Medical View is a weekly radio show hosted by Dr. Beth DuPree, Dr. Deirdre Walsh, and Dr. Amy Harvey to provide education and empowerment to people seeking a healthy balance of body, mind and spirit.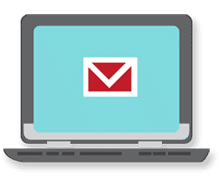 Sign up now and stay on top of the latest with our newsletter, event alerts, and more…