Psychiatric Admissions in Anosognosia
Partners in FTD Care
Winter 2019
"There is nothing wrong with me." This is a common response by persons with FTD and anosognosia symptoms after being presented with the possibility of an evaluation or care intervention. They can further become angry and disinhibited – which, combined with impaired judgment, presents a potential safety risk to family members, health professionals and themselves. Admission to an in-patient psychiatric unit or geriatric psychiatric unit may follow.
Psychiatric admissions are used to initiate or adjust medications and to determine the best residential care environment. (Specialized geriatric psychiatry units will have more experience with dementia, but are not common in many areas.) Psychiatric admissions may also be used to manage compulsive behaviors that are overly disruptive or potentially dangerous.
Admissions, however, are often denied for individuals who have a dementia diagnosis and do not exhibit problematic behaviors in the structure of the hospital setting, leaving family members with limited options. And those who are admitted and then discharged may once again refuse medications and continue disruptive behaviors.
Advocacy on behalf of the person with FTD is crucial. In a memory care community with access to a psychiatrist familiar with dementia, a best practice is to have a psychiatric consult before move-in, and periodically afterward, to monitor their adjustment. In the community, consultation with a nurse practitioner, geriatrician or geriatric psychiatrist is recommended. Because FTD is not well understood, even among some healthcare providers, be prepared to offer educational resources on FTD (see the For Health Professionals section of AFTD's website) in addition to a summary of the individual's history and medications. Care partners should communicate with their local emergency services to inform and educate them about the individual's diagnosis prior to any potential need for help.
See also: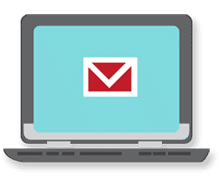 Sign up now and stay on top of the latest with our newsletter, event alerts, and more…