Prominent Philly Cheesesteak Purveyor Dies of FTD
Rick Olivieri, the former owner of Rick's Original Philly Steaks in Philadelphia and a member of an iconic cheesesteak-selling family, died on June 12 at age 57, after living with FTD symptoms for nearly 10 years.
"He was the most interesting person I've ever met," his wife and former caregiver, Debi Olivieri, told the Philadelphia Inquirer in an obituary published June 18. "He was articulate, funny, and had a great personality."
But FTD changed that. "It strips you of everything you are," Debi said, calling the disease "horrific."
Olivieri's grandfather, Pasquale "Pat" Olivieri, is widely credited as co-inventor — with his brother, Harry — of the Philadelphia steak sandwich. (The now traditional cheese and onions were not incorporated until 1951.) In 1930, the two brothers opened Pat's King of Steaks in South Philadelphia, where it continues to serve steak and Cheez Whiz sandwiches 24 hours a day.
Rick Olivieri apprenticed at Pat's under his father, Herb, and helped him open a cheesesteak stand called Olivieri's Prince of Steaks in Philadelphia's Reading Terminal Market in 1982. When Herb retired in the mid-1990s, Rick bought the stand from him, operating it as Rick's Original Philly Steaks until 2008, when he closed up shop after a lease dispute with the market.
He continued to open Rick's locations in Philadelphia-area food courts and sporting venues until late 2013. But he stopped in early 2014 when he first began showing FTD symptoms, the Inquirer reported. Olivieri lost the ability to speak about four years ago and spent the last year and a half of his life in hospice care.
Olivieri "lived fully, worked heartily, and died peacefully in Philadelphia, the City of Brotherly Love," an online tribute said. "A city that will not be the same without him."
The family has asked that, in lieu of flowers, donations be made in Rick's name to AFTD.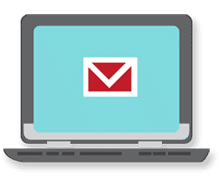 Sign up now and stay on top of the latest with our newsletter, event alerts, and more…