Vote Now for Your Favorite 2011 Neuro Film Festival Video
The video entries for the 2011 Neuro Film Festival℠ are in and the public can now begin voting on its "Fan Favorite" video through March 8, 2011. To go directly to an entry focusing on FTD, go here.
Neuro Film Festival is an annual contest hosted by the American Academy of Neurology Foundation to help raise awareness through video about brain disorders and the need to support research into preventions, treatments and cures. Click on the button above to submit your vote now.
Voting closes on March 8, 2011.
The winner of the "Fan Favorite" award will receive a certificate and recognition at the 2011 Neuro Film Festival.
The grand prize winner will be awarded up to $1,000 for their filmmaking skills and creativity and the runner-up will receive up to $500, as decided by the festival's jury. A selection of the top videos will be screened at the Neuro Film Festival in Honolulu during the Academy's 63rd Annual Meeting, which is the world's largest meeting of neurologists with more than 10,000 attendees.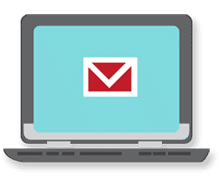 Sign up now and stay on top of the latest with our newsletter, event alerts, and more…