Cranking Up the Heat: #FTDhotshotchallenge
In its first week, the #FTDhotshotchallenge has raised over $22,000, as volunteers all over the world are raising FTD awareness by taking a shot of hot sauce and sharing the footage on social media. Today, we're announcing that an anonymous Hot Shot Hero will be generously providing a 1:1 matching donation up to $5,000 from this point forward!
Any gift made through any #FTDhotshotchallenge fundraiser on AFTD's Classy platform will be matched dollar for dollar. Your gift can bring twice the heat to accelerate AFTD's mission — and bring forward a future free of FTD.
Watch Carolina Hurricanes player Jaccob Slavin and Orange Is the New Black actress Ashley Jordyn as they turn up the heat by taking their own shots to fuel the movement!
Join Jaccob, Ashley and many more by taking these three steps and helping to secure the full $5K match:
FILM
yourself taking a shot of hot sauce
TAG
5 friends and challenge them
DONATE
to theaftd.org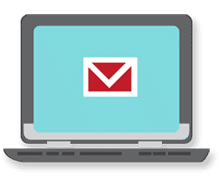 Sign up now and stay on top of the latest with our newsletter, event alerts, and more…