Ask an Expert: "Corticobasal Degeneration" Or "Corticobasal Syndrome"?
Partners in FTD Care, Winter 2021
Download the full issue (pdf)
by Ece Bayram, MD, PhD
Corticobasal degeneration can be difficult to diagnose at the clinical setting due to heterogeneity or variability in clinical presentation and lack of reliable predictors for underlying pathology. The terms "corticobasal syndrome" (CBS) and "corticobasal degeneration" (CBD) are sometimes used interchangeably, but these terms represent different entities.
In CBD, an assessment of the underlying neuropathology will show lesions in cortical and striatal neurons and glial cells that contain abnormal tau proteins, coupled with loss of neurons in the brain's cortical regions and substantia nigra. In particular, astrocytic plaques and extensive thread-like pathology are features indicative of CBD pathology.
Corticobasal syndrome refers to the most common clinical presentation of this pathology. CBS is defined by axial akinesia, Parkinsonism, dystonia, apraxia, cortical sensory deficits, myoclonus and alien limb phenomenon. Although up to 50% of persons with CBD present with CBS, they also present with other clinical presentations, all of which are associated with other pathologies. Additionally, only 50% of persons with CBS have CBD. This clinical-pathologic diversity emphasizes the importance of distinguishing the clinical syndrome (CBS) from the pathology (CBD).
This diversity makes the clinical diagnosis challenging and underscores the need for brain donation for a definite diagnosis. The low clinical diagnostic accuracy limits the ability to confidently estimate the incidence and prevalence of CBS. It also impacts the ability to conduct reliable clinical trials in this disorder, which currently lacks an effective treatment. Continuing research efforts are necessary to improve diagnostic accuracy, which will consequently lead to better participant selection for clinical trials to develop effective treatments.
See also: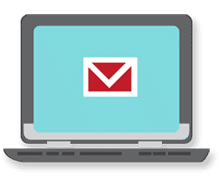 Sign up now and stay on top of the latest with our newsletter, event alerts, and more…