Spotlight On…Teresa Webb, Persons with FTD Advisory Council
Teresa Webb and her wife Denise
With COVID-19 restrictions and limitations still impacting this year's Pride celebrations across the globe, Teresa Webb has already begun planning how she will celebrate in 2022: by bridging the gap between the FTD and LGBTQ+ communities.
"When we're able to go out into the community safely, I want for my wife and I to go the LGBTQ+ community and talk about FTD," Webb told AFTD. "I want to talk about the lack of support, what is needed, and how we can get that help."
Since 2010, Webb has lived with logopenic variant primary progressive aphasia (PPA). While PPA has affected some of her language capabilities, Webb's diagnosis has not stopped her from using her voice to advocate for others impacted by the disease.
As the co-chair of AFTD's Persons with FTD Advisory Council, Webb works with fellow council members and AFTD staff to ensure that persons diagnosed have a platform to vocalize their needs while sharing their own perspectives of living with FTD.
"It became evident that my voice — our voices — were needed. There's no other Advisory Council like this one," Webb said with pride. "There are other advisory councils out there for people with dementia, but there's nothing exclusive to FTD."
With "hands on each other's backs," a saying that the members affectionately tell one another, Webb said that she's able to make it through her FTD journey because of her "tribe" of fellow council members.
"Sometimes it's not easy, but knowing that I have a tribe and that we move forward together, it gives me hope for tomorrow."
Road to Diagnosis
Prior to her diagnosis, Webb said she "was living my best life. I was climbing the corporate ladder very quickly." She had a career working as a clinical operational manger for a managed care insurance company. Webb also was a licensed registered nurse (RN), fulfilling a childhood ambition.
"I had three dreams [as] a little girl. I wanted to marry the man of my dreams, I wanted children, and I wanted to become an RN. It was important to me, and I don't know why, but it was what I wanted to do."
Webb achieved her goals. She was married to the man of her dreams for 23 years before he died from cancer; from that marriage came her only child, Renee. Webb was also able to fulfill her nursing aspirations before her life took a turn.
As a part of her job, Webb assisted in training nursing students. One day, her students noticed that she would momentarily space out when they asked questions.
"I would be talking to [the students] and then I would get quiet. I would get this look," she recalled. "The students would ask me, 'Where'd you go? You look like you went somewhere.' I told them that I was thinking about a patient, but in reality, I lost my words. It happened more than once, and I began to notice it happening more often."
Webb, a competitive ballroom dancer at the time, also couldn't remember the names of steps in her dance routines. She would often get lost when traveling to her clients' homes, places she had visited many times over the years. She became unable to complete her work on time.
"I had 20 direct reports and under them a field of 600 other people — I had to stay on top of my game. I was always on top of my game," Webb shared. But then, she said, "I was losing things. I was losing words and when I would speak, there was this pause. All of a sudden, I wasn't on my game."
In late 2009, Webb decided to better understand the source of her issues. She visited a neurologist, who told her she had a brain aneurysm that would need to be removed. But after the surgery, Webb's language issues worsened. She developed a stutter and couldn't track all of the words when reading a sentence. Webb and her neurosurgeon pinned her speech issues on needing more time to heal from her brain surgery, but when she wasn't getting better months later, her daughter, Renee, advocated on her behalf to be seen by another neurologist.
Webb started a neuropsych evaluation, but she refused to complete it, overwhelmed by the reality that her life was forever changed.
"I became upset when taking the tests. I couldn't complete them because it forced me to look at what I could not do. I was hysterical. I had been a very independent woman since I was 14 years old and all of a sudden, I was this person I didn't know," Webb said.
Finding Her Voice
For nearly two years, Webb said she was in a dark space. She was told she would die within two years; she and her wife got her affairs in order. Webb watched as all her friends disappeared from her life. With hope nonexistent, Webb nearly gave up completely, until she received an email that changed the course of her life.
She was recruited to take part in the film This is My Voice, a virtual conversation between five people living with dementia in the U.S. and the UK.
"It was the first time anyone ever gave me permission to talk about how I felt, what my disease is like, and how it's like living with it. I felt like superwoman. I felt so empowered," Webb shared. "I felt like myself. I felt like I had a voice, and somebody was going to listen to it."
Taking part in This is My Voice ignited Webb's advocacy journey, she said. Since then, she has participated in numerous conferences, sharing her FTD journey in panel discussions, and has ran marathons in support of dementia organizations. Webb was a part of AFTD's "Think Tank" of persons diagnosed — the informal precursor to the Persons with FTD Advisory Council, which had been informing AFTD's work since 2015. In 2017, Webb performed voiceover work on AFTD's short film VJ & Chuck, which captures FTD's impact told from the perspective of persons diagnosed.
She also founded the Frontotemporal Dementia Advocacy Resource Network (FTDARN) and recently took part in AFTD's 2021 Education Conference, where she and the other Advisory Council members led the session "Our Voice: A Discussion with People with FTD."
"I know that one day, my voice, I'll lose it. Until that day comes, I have the responsibility to get up every morning and advocate any way and every way I can. It's imperative," Webb said.
As she continues her advocacy journey, Webb is focusing on raising awareness about FTD within the LGBTQ+ community. Without the support of her wife, Denise, Webb said that she wouldn't have been able to find the strength to continue on with her life.
"Denise is my life. She thought that I would die within a year and she had to deal with that alone. She learned to have patience and she's had to learn on her own, which makes me sad because in the LGBTQ+ community, there is no support for [people with] FTD. Next year, I would like to have a vendor table at our Pride in Arizona. I know this is not exclusive to only me and us."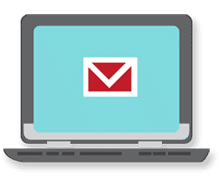 Sign up now and stay on top of the latest with our newsletter, event alerts, and more…