Spotlight On…Bob and Evelyn Moore
When Evelyn Moore was diagnosed with FTD in 2014 at age 60, her husband, Bob Moore, didn't know that rekindling a dormant passion would lead to a new way to cope with her disease while honoring their love.
"I've always wanted to write songs, but I never really had a propensity to write. [Evelyn's] song just kind of fell into my lap," Bob said. "I was sitting here playing my guitar, trying to come up with new melodies. I started saying things that Evie says, such as 'come along bus' or 'hoody up ice cream.' I [pressed] record on my phone and came up with more lines."
With the help of a musician friend, those lines became "Evelyn's Song," a three-minute folk song dedicated to and inspired by his wife, who Bob affectionately calls Evie.
"She always had a lot of what I call 'Evie-isms', things that she likes to say, and that's where the song comes from," he shared.
Bob, 60, said that the song is his way to feel connected to Evelyn while coping with how their life has changed since her diagnosis. The couple, who have been together for 29 years, enjoyed travelling to see family and spending time in their garden. Evelyn spent 18 years as a licensed practical nurse, a job she loved deeply. But in 2012, Bob noticed changes.
"She was working at a call center and was complaining about having so much more work and her employers making things more complicated," he said. "At some point her reading became worse. Sometimes she would read things to me, and I would notice that her reading was getting more difficult."
Eveyln, who Bob described as having a sweet disposition, began to have angry fits and violent outbursts. She began misplacing things frequently and resisted Bob's requests for her to go to the doctor. Bob eventually had to request emergency medical assistance to get a neurological examination for his wife, which ultimately led to her diagnosis.
In time, her symptoms became too much for Bob to manage on his own. His severe visual impairment made being Evelyn's full-time caregiver challenging, and in 2018, he made the decision to transition her into living at a memory care facility.
"That was probably the hardest day of my life. I felt a sense of betrayal on my part even though I knew it wasn't. It was very daunting for her trying to live in the real world but not being able to. It was frustrating both of us and it was causing us a lot of angst and anger," Bob said.
With Evelyn living in a care facility, Bob has more time on his hands to delve into music, which has helped him to adjust and cope with their new normal. Evelyn still finds a way to support of her husband's budding passion.
"When I first sang [the song] to her, she said 'you're real funny.' When I played the instrumental, she said 'that's really nice, I like it.' She's as adorable to me as ever."
"Evelyn's Song" by Bob Moore is available on many streaming platforms such as Apple Music, Spotify, and YouTube Music. Click here to listen to the full song.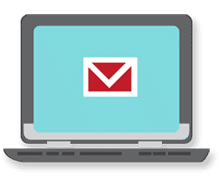 Sign up now and stay on top of the latest with our newsletter, event alerts, and more…