Spotlight On…Laura and Sarah Silver
The adage "a picture is worth a thousand words" holds more truth than cliché for mother-daughter duo Laura and Sarah Silver. Laura's photography allows her to continue to communicate and connect with her daughter, even as her primary progressive aphasia (PPA) symptoms progress.
Laura, a 61-year-old retired registered nurse, was diagnosed with PPA in February 2020, just days before the world experienced a mass shutdown in response to COVID-19. But Laura's life was already in the throes of unexpected change a year before the upending global pandemic.
Laura, who spent nearly two decades as a traveling nurse, was prematurely dismissed from a work assignment in 2019 because she couldn't remember to give her patients their medications. Within months, she would no longer be able to perform her nursing responsibilities.
"I forget things a little bit, but it comes back to me," Laura told AFTD. "I feel like I'm a normal person. I'd like people to think that I look like a normal person."
Photography as a Safe Haven
One of the ways that Laura has tried to maintain some semblance of normalcy in her life since being impacted by FTD has been through her love of photography.
"I've always loved photography since [I was in the] seventh grade. I don't know much about the techniques but if I see something then I click, click, click," she shared. "I think I see things a lot differently than what other people do."
For Sarah Silver, her mother's photography has been one of their saving graces amidst their FTD journey. Sarah, an only child, has taken on partial caregiving responsibilities for Laura. While her mother is able to live independently, Sarah takes care of everything, including Laura's finances and major decisions. Photography is one of the few activities where Laura remains completely autonomous, Sarah said.
"I feel like she can still be mom in this sense, meaning the motherly role. This is still something that she's way better than me at. I can still learn from her in this role," Sarah shared. "She's done [photography] her whole life but it's been very helpful during the FTD process because it's something she can still do. She hasn't lost her ability to see beauty," Sarah said.
Equipped with an old iPhone, Laura enjoys taking photos of nature, especially flowers, her favorite subjects. She and her family are members of their local botanical garden in Denver, CO. The garden is where Laura can focus all her attention on capturing images instead of focusing on the challenges brought on by FTD. She transforms her photographs into greeting card keepsakes. Family members and friends marvel at her images, oftentimes taking the prints off the cards and framing those instead, Sarah said with pride.
Laura has begun to experience early effects of primary progressive aphasia, such as difficulty speaking. Using her camera phone, however, she can express herself without having to work hard to find the necessary words.
"My mom and I still have such a close relationship that I still always know what she's saying," Sarah said. But with her photography, "she can communicate with a bigger base of people. If you show somebody her photos, you can zoom right into her mind, whereas it's harder to bring somebody there through a conversation."
Laura added that through photography, she feels like she is still capable of living her life despite her diagnosis.
"Why not live your life? I often say to my [support] group that you can be like this, or you can go out and start doing things that you can do instead of sitting at home. That's where the pictures come in."
If you and/or your loved one who is impacted by FTD are interested in being featured in "Spotlight On…," email us here.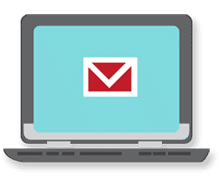 Sign up now and stay on top of the latest with our newsletter, event alerts, and more…