Partners in FTD Care #31: It May Not Be Parkinson's — A Look at Corticobasal Degeneration
Corticobasal degeneration (CBD) is a rare neurodegenerative disease that results in nerve cell loss,
scarring, and shrinkage of the deeper layers in the brain's frontal and parietal lobes. (Corticobasal syndrome, meanwhile, is its most common presentation based on the pathological symptoms.) Due to their similar presentations, CBD often is initially diagnosed as Parkinson's disease. Early CBD symptoms include rigidity, slowness of movement (bradykinesia), and involuntary muscle contractions (limb dystonia) and spasms (limb myoclonus), often occurring on only one side of the body. Understanding the disease prevalence and progression can assist healthcare workers in referring persons to appropriate services, while also aiding in research. The case of David M. illustrates the difficulty in obtaining an accurate diagnosis and the importance of assembling a team to assist in diagnosis, treatment, and emotional support.
Issue #31: Winter 2021: It May Not Be Parkinson's — A Look at Corticobasal Degeneration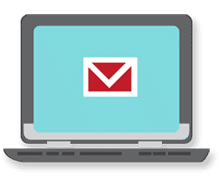 Sign up now and stay on top of the latest with our newsletter, event alerts, and more…