"Zoey's Extraordinary Playlist" Star Jane Levy Describes Impact of Playing Zoey
Zoey's Extraordinary Playlist star Jane Levy describes how she shaped her character and the experience of filming the show in an interview with the SAG-AFTRA Foundation's Conversations at Home series, a national speaker series inviting well-known, working actors to share their experiences in the industry.
The new NBC series, which concluded earlier this summer, follows a young woman who gains the ability to hear the innermost thoughts of people around her as songs and musical numbers. The show's creator, Austin Winsberg, drew inspiration for the story from his late father's journey with PSP.
During the interview, Levy shares how she molded the character of Zoey, including her work with Winsberg to incorporate his personal experience in her portrayal.
"For Austin, I think this is a fantasy in some way of what he could have said or what his father could have said to him in the last few months of his life," she says. "Our show has such a great combination – because of Austin – of heartbreak and humor, and in both of those roles there's beauty."
She also speaks to the influence of song and dance on her performance, and how playing Zoey was both rewarding and pushed her out of her comfort zone.
Levy recently spoke to Deadline about the impact the show has had on her career, sharing similar sentiments about her role and its personal impact: "It's very rare that you get a job as an actor that speaks so specifically to your interests, sensibilities and talents," she said. "With this show, I really can't imagine anyone else playing Zoey. This is my role and I just feel so lucky that it came along."
You can watch Levy's full interview here. Zoey's Extraordinary Playlist is available to stream on Hulu and YouTube.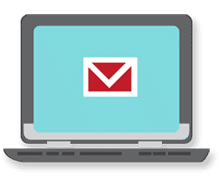 Sign up now and stay on top of the latest with our newsletter, event alerts, and more…