"Zoey's Extraordinary Playlist" Co-Stars Talk about Caregiving in FTD
In an interview with the Hollywood Reporter, Zoey's Extraordinary Playlist stars Peter Gallagher and Mary Steenburgen share how the show, in which Gallagher's character has progressive supranuclear palsy (PSP), finds joy in the complexities of caregiving.
The new NBC series follows a young woman who, after an accident in an MRI machine, gains the ability to hear the innermost thoughts of people around her as songs and musical numbers. The show's creator, Austin Winsberg, drew inspiration for the series from his late father's journey with PSP.
Gallagher and Steenburgen, who play Zoey's parents, recently talked about the experience of playing a long-married couple unable to communicate with each other due to PSP. They also share how their personal connections to neurological diseases – Steenburgen's mother had Parkinsonism and Gallagher's mother had Alzheimer's disease – helped them to form an understanding of the complex emotions intertwined with caregiving.
"One of the things about Zoey's is I feel like people who have someone that is hurting or ill in their life — the caregivers of the world, which are usually the families — are going to really watch this show together," Steenburgen says in the interview.
Zoey's Extraordinary Playlist is currently airing on NBC Sundays at 9 p.m. EST, with full episodes available online.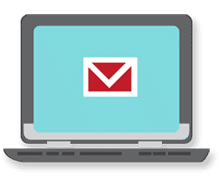 Sign up now and stay on top of the latest with our newsletter, event alerts, and more…