Wife Shares Husband's FTD Diagnosis Journey in News Segment
An Oklahoma news program featured a segment on August 5 spotlighting a husband and wife's FTD journey.
Becky Bowles discussed the difficulties involved in receiving an accurate diagnosis of FTD during a news segment on 2News Oklahoma, an NBC affiliate.
When Bill Bowles was 69, he began having difficulty with word-finding and struggled with problem-solving, Becky said. He was initially diagnosed with normal pressure hydrocephalus, or swelling in the brain, but further testing proved that diagnosis to be inaccurate, as did diagnoses of paroxysmal positional vertigo and vascular dementia.
Bill finally received his FTD diagnosis in January after undergoing more testing at his memory care living facility. He died earlier this month.
FTD is frequently misdiagnosed, and the journey to getting a diagnosis can be a frustrating one for families. The Summer 2017 issue of AFTD's Partners in FTD Care outlines some of the obstacles on the path to diagnosis, and suggests strategies for overcoming them.
Watch the full 2News Oklahoma news segment here.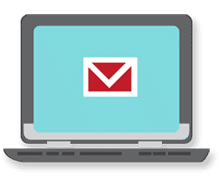 Sign up now and stay on top of the latest with our newsletter, event alerts, and more…