Washington Post Details Impacts of COVID Isolation on Families Facing Dementia
As families facing FTD continue to also contend with the challenges of navigating the COVID-19 pandemic, the Washington Post sheds light on the devastating effects of care facility isolation during this difficult and unprecedented time. 
In a heartbreaking account of one family's struggles, the Post highlights how safety measures intended to protect facility residents and staff from the spread of the virus have negatively impacted those with dementia. Now over six months into the pandemic, families are still largely unable to visit facilities in person, which as the article details, has adversely affected their loved ones, leading to increased depression and a more rapid decline for those with dementia. 
The article also describes the toll pandemic-related isolation has had on families, who are experiencing increased stress and anxiety in not being able to visit their loved ones in facility care. Rather, they can only watch from afar as isolation takes its toll on both parties.  
The latest issue of AFTD's Partners in FTD Care newsletter addresses the challenges of facility care amidst the pandemic, including concerns surrounding visitations and communication, and how families can work together with staff to maximize care during this time. AFTD also spoke to families about the ways in which they are adapting to suspended facility visits in a recent edition of its Help & Hope newsletter. 
If you and your loved ones are struggling to adapt during this time, AFTD has compiled a series of resources to help families navigate FTD. We encourage you to visit our website for more information.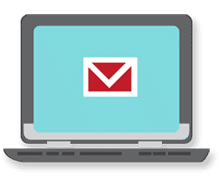 Sign up now and stay on top of the latest with our newsletter, event alerts, and more…