University of Buffalo Study Highlights Importance of Sleep for Dementia Caregivers
Lack of a good night's sleep can have significant impacts on dementia caregivers, as well as on the quality of care they provide to loved ones, according to the findings of a University of Buffalo study.
The study, which surveyed 43 dementia caregivers, suggests sleep quality plays a major role in family caregivers' fatigue, with poor sleep resulting in higher levels of fatigue and low energy. Results also point to a connection between caregiver fatigue and depression.
"These caregivers are truly at risk of developing physical and emotional problems of their own while they are trying to provide care for their loved ones," lead researcher Yu-Ping Chang said in a news release. "Often caregivers are so immersed in providing care that they are unable to see that their own well-being is declining."
To better manage fatigue, which may be exacerbated by COVID-19, the study suggests caregivers try to improve sleeping patterns and find ways to reduce stress so they can stay healthy for both themselves and their loved one. While the pandemic has created barriers to support services, it may be beneficial for caregivers to talk with their health care providers or seek additional support options if fatigue worsens.
"Tending to your own physical and emotional well-being is just as important as making sure your family member gets their medication on time or is taken to their doctor appointment," Chang continues. "If the stress of caregiving isn't addressed, it can lead to burnout, and then both the caregiver and the person they are providing care for will be suffering."
Researchers hope further studies in this area can help to provide insight into how to improve the caregiving experience.
To read more about the study, click here. If you or a loved one are experiencing challenges during this time, visit AFTD's website for further information and resources regarding COVID-19 and FTD.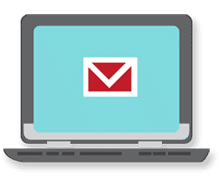 Sign up now and stay on top of the latest with our newsletter, event alerts, and more…