TEDMED Talk Highlights Meaningful Reconnection in Dementia
In a TEDMED Talk, gerontologist Anne Bastings describes how infusing art creativity into care settings can help families to foster a sense of reconnection with those facing dementia.
Throughout the discussion, Bastings shares how her approach to dementia care has helped families reconnect with loved ones who have lost the ability to speak. She emphasizes the importance of reaching out and listening, and how the use of "beautiful questions" — questions that do not have a right or wrong answer — can help to start conversations and inspire a sense of connection.
"A beautiful question helps us shift away from the expectation of memory into the freedom of imagination, a thousand possible responses for people with cognitive challenges," she says in the video. "Everyone has a story. The challenge for the listener is how to invite it into being, and how to really hear it."
She also draws attention to the stigma surrounding dementia, a stigma that can often lead to isolation and loneliness for those navigating a diagnosis.
"Family and friends can fade away, because they don't know how to be in your company, they don't know what to say, and suddenly, when you need other people the most, you can find yourself really painfully alone, unsure of the meaning and the value of your own life," she says.
You can click here to watch the discussion, which also includes a written transcript.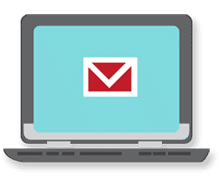 Sign up now and stay on top of the latest with our newsletter, event alerts, and more…