Target ALS and AFTD Partner to Spur Drug and Biomarker Development for ALS and FTD
Today, AFTD and Target ALS have announced a groundbreaking partnership and call for proposals to identify treatments and biomarkers for FTD and ALS. These two devastating, progressive diseases are now understood to overlap in genetic causes and biological mechanisms.
At the center of our partnership is a $5 million multi-year grant-making initiative that will spur collaboration and form research consortia comprised of scientists from academia and the pharmaceutical/biotech industry. These consortia will work to discover, validate, and develop specific candidate drug targets or candidate biomarkers that may translate into new therapeutic strategies or validated biomarkers for ALS and FTD.
Click here to learn more about the AFTD/Target ALS partnership.
If you are interested in pursuing funding, click here for next steps and deadlines, and download information about how to submit a proposal.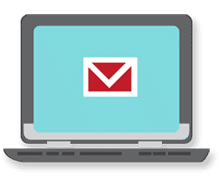 Sign up now and stay on top of the latest with our newsletter, event alerts, and more…