Take Action Today: Host a Virtual Meet & Greet
In response to COVID-19, AFTD has developed a new volunteer activity to keep people in the FTD community connected while remaining at home: Virtual Meet & Greets. During a time when the isolation common to FTD may hit harder than ever, the flexibility and remote nature of this new activity will provide a vital space for all those affected to come together.
Virtual Meet & Greets are informal gatherings facilitated through Zoom, a free web-based video conferencing platform. They offer a safe space for members of our community to share their stories and local resources, learn about AFTD and its programs, and discover how to get involved.
All that volunteers need to host this event are a computer and a webcam. AFTD will work closely with volunteers as they plan their Virtual Meet & Greets, offering two new training tools and providing support every step of the way. AFTD looks forward to our compassionate volunteers hosting Virtual Meet & Greets!
"Amid social distancing and much of the population staying at home, connecting with others feels especially important right now," says Annamarie Given, AFTD Volunteer Coordinator. "Our hope in developing Virtual Meet & Greets is to provide a meaningful, rewarding, and positive experience for our volunteers that also encourages connection with others. We would love to see Virtual Meet & Greets continue alongside our other volunteer activities."
To learn more about how to host a Virtual Meet & Greet, please contact volunteer@theaftd.org and your Volunteer Coordinator will reach out to schedule a time to talk through next steps.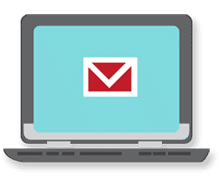 Sign up now and stay on top of the latest with our newsletter, event alerts, and more…