Study Determines Young-Onset Dementia is More Prevalent Than Previously Thought
The prevalence of young-onset dementia has been found to be significantly higher compared to previous reports, a recent study has concluded.
In a systemic review published in JAMA Neurology, researchers learned that the global age-standardized prevalence of young-onset dementia was 119 per 100,000 people aged 30 to 64. According to a July 21 article published in U.S. News & World Report, that translates to roughly 3.9 million people globally living with the disease.
In the U.S., an estimated 175,000 people are currently living with young-onset dementia, making up three percent of all dementia cases.
Dr. David S. Knopman, a clinical neurologist at the Mayo Clinic and member of AFTD's Medical Advisory Council, noted in an editorial accompanying the study that "most dementia care is geared for older patients, and as a consequence, services are rarely available to address the needs of someone diagnosed with dementia in their 50s who has dependent children at home and a spouse who must continue working."
FTD is the leading dementia for people under 60, and is most commonly diagnosed between the ages of 45 and 64.
Read the full U.S. News & World Report article here. Read Dr. David Knopman's editorial here.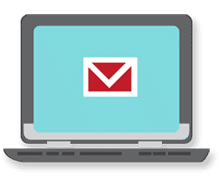 Sign up now and stay on top of the latest with our newsletter, event alerts, and more…