Spotlight on…Kacy Kunesh, AFTD Board of Directors
Kacy Kunesh traveled the world after graduating from the University of Texas at Austin, working as a development and communications specialist in Europe and the Middle East. But after her mother Donna received a diagnosis of behavioral variant FTD at age 59, Kacy decided it was time to come home.
"I found myself sitting in a very nice office overlooking the Dubai International Financial Centre, and I just wasn't present," said Kacy, who joined the AFTD Board of Directors in 2017. "I told my CEO that as much as I loved my job, my mind and my heart were in Texas."
Like many FTD families, the Kuneshes endured a lengthy series of misdiagnoses – it took years before specialists correctly identified Donna's condition. Kacy's father Bob took early retirement to become a full-time care partner, and Bob and Donna uprooted their lives in Houston to move closer to Donna's medical team.
Kacy quickly learned to trust her instincts when making caregiving decisions. She also determined that living as an FTD care partner should be meaningful – for herself, her family and others facing similar situations who could benefit from her experiences.
"I found myself having to repeatedly make fight-or-flight choices to make sure my mother remained safe and healthy," she said. "I decided that I didn't want to just survive – I needed to be an agent of change, so no one else will have to walk in my shoes."
An essential part of Kacy's journey with AFTD has included advocating for the needs of younger care partners like herself. She is active in AFTD's Young Adult Facebook Support Group, and has led discussions at several AFTD Education Conferences. She has also been an invited speaker to illuminate the challenges faced by caregivers and dementia families.
She hopes her future work as a Board member – and as an advocate for greater FTD awareness, advocacy and education – will help further the understanding and treatment of FTD.
"I feel like I represent a demographic not typically thought of as affected by dementia," she said. "But it has affected every decision I've ever made since the moment we got the diagnosis. And I'm not alone. We are the successors who are inheriting all the challenges FTD presents, and I want to see a cure in my lifetime."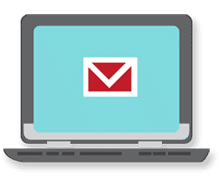 Sign up now and stay on top of the latest with our newsletter, event alerts, and more…