Photo Essay Captures Couple's FTD Journey
A photo essay published on October 30 in The Guardian chronicled an Australian couple's FTD journey and ongoing devotion to one other, even as the disease progresses.
Gladys Saroli began displaying FTD symptoms, including combativeness and aggression, during a 2013 trip to her native Peru. She was diagnosed with FTD, after which her mental and physical health began to deteriorate.
After several years caring for Gladys at home, her husband Jose moved her into a residential care facility earlier this year, while remaining her primary care partner. Positive changes in her attitude and behavior followed the move.
The couple's daughter, Roxana, credited her father's exemplary care — movingly depicted in photos such as the one seen above — with the improvements in her mother's well-being.
"Six, seven months ago her general well-being was very bad," Roxana told The Guardian. "No walking, no movement, no facial expression. Dad noticed that and said: 'No way. This is not what's meant to be.' She is more settled, happier. As long as she is good, we are good."
More than 435,000 people in Australia live with various forms of dementia, including FTD. The 11th International Conference on Frontotemporal Dementias (ICFTD), will be held in Sydney from November 11 through 14; AFTD staff and Board members will be in attendance.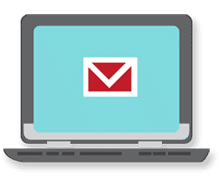 Sign up now and stay on top of the latest with our newsletter, event alerts, and more…