Persons with FTD Advisory Council Member Shares Story of Advocacy and Volunteerism
Katie Brandt (left), Amy Shives (center), and Sharon Denny
AFTD volunteer Amy Shives, MEd, discussed her experience of being diagnosed with FTD and the ways in which AFTD's mission is informed directly by persons diagnosed on the latest Massachusetts General Hospital-led "Community Forum Friday" conversation.  
Shives and AFTD Senior Director of Programs Sharon Denny, MA, were guests on the March 26 livestream, hosted by Katie Brandt, MM, Director of Caregiver Support Services and Public Relations at Mass General's Frontotemporal Disorders Unit. The 40-minute discussion, entitled "Empowerment Through the Lived Experience", featured Shives sharing her story of being a dementia advocate and an AFTD volunteer.
"The behavior of volunteering and that being a part of my life is nothing new for me. It's in my interests and makeup to be so," Shives told Brandt. "I feel a sense of purpose because it brings together the different facets of living with this disease." 
Shives is currently managing her life with behavioral variant FTD. Since receiving her diagnosis, she told Brandt that her advocacy and awareness efforts "is a continuation of myself."  
Shives is a member of AFTD's Persons with FTD Advisory Council and has been on the annual Education Conference planning committee for three years. She is also a founding board member of Dementia Alliance International and an active board member for the Frontotemporal Dementia Advocacy Resource Network.  
During the conversation, Denny emphasized the importance of listening to and amplifying the voices of persons diagnosed with FTD to help further AFTD's mission. For instance, hearing from persons with FTD has demonstrated the need for more peer-to-peer support options. 
"Much like peer support is such a critical element of support for care partners, we now know that access to peer support is a critical element for people who have been given a diagnosis of FTD," she said. "That peer support piece is really important for folks to be able to access so that they can make sense of the diagnosis, see how other people are managing symptoms, and be able to engage with folks who around the disease that's so much shaping their future and their current experiences."  
Watch the full conversation here.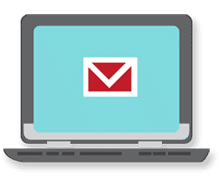 Sign up now and stay on top of the latest with our newsletter, event alerts, and more…