Optimizing Medications for Difficult Behaviors in FTD
Partners in FTD Care, Spring 2020
Download the full issue (pdf)
by Nansi Gregor-Holt, RN, MPH, MSN
Care-resistant behavior, often caused by distress, is a common symptom of FTD. And since many with FTD are younger in age, they can be quite strong physically; as a result, resistant behaviors can put them and their care partners at a greater risk of harm.
A medical evaluation is important to rule out common causes of behavior disturbances, such as constipation; infection; vision, hearing or sleep problems; a medication reaction; or pain. After a complete evaluation, non-pharmacological approaches should be used first to better manage resistant behaviors. But if these methods are unsuccessful, families should consider a stepwise approach of managing behavior through medications.
Families understandably try to avoid medications that can cause sedation—they don't want to "drug" their loved one. Fortunately, with caution and a scientific approach, managing FTD symptoms such as distress is usually possible while also maintaining optimal alertness and the ability to enjoy life. Neurologists or geriatric psychiatrists who specialize in FTD have expertise in this type of medication management.
The medications with the safest side-effect profile should be tried first, with the dosing approach of "start low and go slow, but go." As long as a medication is tolerated without side effects, gradually maximizing its dosage is a sensible approach. Steady, regular medication administration is preferable to as-needed dosing, unless the symptoms occur infrequently (i.e. not daily).
There are no medications specifically indicated for the management of challenging behaviors in FTD. However, there are some FDA-approved medications that have been shown to have some efficacy in addressing FTD's behavioral and psychiatric symptoms. Prescribers should take care to avoid any type of anticholinergic medication (meaning those that can worsen cognition), and to carefully consider potential side effects. (More information about medications and FTD can be found in the Fall 2019 issue of Partners in FTD Care.)
Classes of Psychotropic Medications Commonly Used for People with FTD
Cognitive Enhancers
Can be useful if the underlying disease process is Alzheimer's pathology, despite a clinical presentation of FTD
Selective Serotonin Reuptake Inhibitors (SSRIs)/
Antidepressants
Often the first line of treatment, can address behaviors such as irritability, tearfulness, depression or anxiety early in the disease. They may also help with overeating and impulsive behavior. Nausea, headache and gastrointestinal side effects may occur.
Neuroleptics/Atypical Antipsychotics
Antipsychotics are not FDA approved to treat FTD or any dementia, but can be effective in treating hyper-emotionality, aggression, severe compulsive behaviors and agitation. These medications have a "black box warning," meaning they have on rare occurrences (less than five percent of the time) been shown to contribute to death from pneumonia or stroke in persons with dementia-related psychosis. Care partners should consult with the prescribing physician to determine if the risk of these medications outweighs their potential benefits.
Anticonvulsants
Can serve as "mood stabilizers." Some of these medications may be used alone or in conjunction with an antipsychotic medication to help manage agitation
More information about medications and FTD can be found in the Fall 2019 issue of Partners in FTD Care
See also: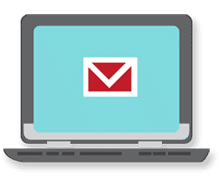 Sign up now and stay on top of the latest with our newsletter, event alerts, and more…