Newhouse and Holloway Gifts to Advance AFTD's Mission
(above: Donald and Susan Newhouse, Lee and Kristin Holloway)
AFTD is grateful to announce the creation of two new funds, supported by generous gifts from Board members, that will help AFTD expand, innovate, and drive our mission to create a future free of FTD.
The Board members, Donald E. Newhouse and Kristin Holloway, have both had their lives unalterably affected by the disease, and are passionately dedicated to making the journey easier for other families.
Mr. Newhouse created The Donald and Susan Newhouse Fund with a gift of $20 million, the largest single donation in AFTD's nearly two-decade history. The Fund is named in honor of his late wife, who died of FTD, as did Mr. Newhouse's brother, Si.
Kristin Holloway has created The Holloway Family Fund, supported by an initial gift of $2 million and with a plan to donate $1 million each year for an additional eight years. The fund aims to further the understanding of FTD; drive basic, clinical and translational research; and accelerate the path toward effective treatments and cures.
The Donald and Susan Newhouse Fund will accelerate and deepen the organization's work across our mission areas of research, support, education, awareness, and advocacy. The gift is unrestricted, and will be allocated after planning by Board and staff. In its scope and generosity, it will empower AFTD to deepen and broaden the vision of our current strategic plan.
"To face an FTD journey is to fervently wish that no one should ever face one again," said AFTD Board Chair David Pfeifer. "Don's generous gift reflects the urgency of a community of thousands of donors and volunteers unwilling to accept the fundamental lack of treatments for FTD today."
"As my Suzy would have wanted, I have committed myself to do what I can, so that others do not suffer as she did," Mr. Newhouse said. "AFTD proved to be the most effective vehicle for carrying out my commitment, and my collaboration with this organization, and generous board members like Kristin Holloway, is a labor of love."
The Holloway Family Fund will first fund an expansion of AFTD's postdoctoral fellowship program. These fellowships seek to attract the best young minds in science to FTD, and inspire a new generation of researchers to dedicate their careers to advancing FTD science. An announcement is forthcoming for the 2022 Clinical Research Training Scholarship in FTD – the first award of its kind – funded by the Holloway Family Fund and the American Brain Foundation in collaboration with the American Academy of Neurology.
"FTD has taken center stage in our family's life since my husband, Lee Holloway, was diagnosed in 2017," said Ms. Holloway. "Lee was a brilliant technologist and entrepreneur who excelled at building technical infrastructure to solve hard problems.
"It is vital to find better ways to support research and expand the medical community's understanding of this disease so that FTD can be treated, and eventually cured," she continued. "Focusing the fund on research was important to our family, and builds on Lee's inherent gift to create solutions for tough problems."
The Holloway Family Fund will also support an annual research summit to convene medical professionals and researchers, and encourage collaboration around a specific, emergent issue. The first summit, envisioned for early 2022, will seek to accelerate development of digital biomarkers for FTD. The emergent field of digital biomarkers is harnessing advances in technology to enable researchers to collect physiological data via remote monitoring—like a smart watch or phone—and thus enable participants to provide more, real-life data without having to get to a clinic.
"Kristin's role on AFTD's Board – and her philanthropic commitment in establishing the Holloway Family Fund – reflect strong resilience and determination brought into action," said AFTD CEO Susan L-J Dickinson, MSGC. "I'm hopeful that her gift will bring new awareness of FTD's impact on the lives of so many."
Mr. Newhouse said, "I draw inspiration from seeing Kristin and her family dedicate themselves so boldly to this mission, and I hope that it will encourage others who have seen loved ones impacted by dementia join us in bringing an end to the devastating form known as FTD."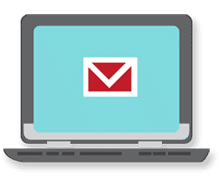 Sign up now and stay on top of the latest with our newsletter, event alerts, and more…