National Report Stresses Impact of Family Caregiving
A new national report on family caregiving found that for the nearly 53 million Americans who provide care for a family member, the job is harder and caregivers are in worse health than researchers found five years ago.
"What we're seeing with the caregiving report is the profile of families who take on caregiving is changing, with a shift toward more complex roles and responsibilities," said Lynn Friss Feinberg, senior strategic policy advisor at the AARP Public Policy Institute, in a news release.
AARP and the National Alliance for Caregiving (NAC) co-authored the report.
The study found that nearly one in five caregivers are providing unpaid care, more Americans say caregiving has made their health worse, and 61% of family caregivers are also working. The report also shows a four percentage-point increase in those caring for a loved one with dementia compared to 2015 and suggests family caregiving spans all generations – including Boomers, Gen-X, Gen-Z, Millennials and Silent.
The study also highlights the varied experiences and situations of caregivers in the United States, noting that caregiving is particularly time consuming and intense for African-American and Hispanic family caregivers.
Click here to read the full Caregiving in the U.S. 2020 report, or you can visit the AARP website to access related materials and data subsets.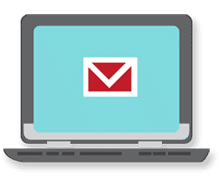 Sign up now and stay on top of the latest with our newsletter, event alerts, and more…