FTD Caregiver and Advocate Shares What She Has Learned
In an interview that highlights the unique challenges faced by millennial caregivers, Aisha Adkins shares what she has learned in her journey of caring for her mother, who is living with FTD.
Adkins, who is 35, decided to leave her first full-time job to care for her mother when she was diagnosed with FTD eight years ago. In sharing her story, Adkins points to the challenges faced by millennial caregivers, many of whom find themselves taking on caregiving responsibilities sooner than expected, and at a time when they are also trying to balance job security and self-care.
She also emphasizes the impact she has felt as a Black woman, highlighting how women of color face additional disparities – including racial and gender pay gaps – that add to the challenges of caring for a loved one.
"I think what surprises people is the emotional and mental impact caregiving can have on you, and that's hard to understand until you've experienced it," she told Refinery29. "When financial and social burdens are added to the caregiving experience, the barriers to things like prescription medications, paid care assistance, or even healthy, balanced meals, it can make the caregiving experience even more difficult to relate to."
Adkins, who recently spoke to the Washington Post about the impact of COVID-19 on young caregivers, wants millennial caregivers to know that they are not alone: "It's important to seek out support and community because even though we are young and very capable, we still have our own care and support needs that are difficult for our peers to understand, especially if they haven't been caregivers."
To read the full interview, click here.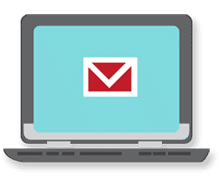 Sign up now and stay on top of the latest with our newsletter, event alerts, and more…