After Joanne Linerud's mother Sylvia was diagnosed with FTD, AFTD offered information, access to a growing national network of support, and Comstock Respite grants. Joanne was about to "piece together a team of support" for her family's journey.
Joanne chose to get involved in AFTD's mission — first as a Food for Thought liaison, helping other AFTD volunteers participate in the annual fundraising event, and later as a Regional Coordinator Volunteer covering Washington, Wyoming and Idaho. She also works to help others affected by FTD — sharing her story, sharing AFTD's website and HelpLine, and offering the perspective of someone who understands what it's like.
Although Joanne's mother died two years ago, she remains passionately engaged with AFTD and our community. "I'm the oldest of four kids; my mom had nine grandchildren," she said. "In our family, this will not go away. But I am very hopeful that there are things coming that will be helpful for families like ours."
Research brings new hope to families facing FTD. Donors make that possible, and today we ask you to choose to support AFTD's Accelerating Drug Discovery for FTD program, conducted in collaboration with the Alzheimer's Drug Discovery Foundation (ADDF). Together, AFTD and ADDF seek to accelerate drug discovery by supporting research focused on the identification and preclinical testing of promising compounds.
By following this link, your gift of any amount will be matched 2:1 by the Alzheimer's Drug Discovery Foundation.
Will you join us in bringing a better future for so many families like Joanne's – and for all who face this disease?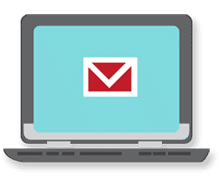 Sign up now and stay on top of the latest with our newsletter, event alerts, and more…