Arizona Doctor Teaches Students about Dementia Using Virtual Reality
An Arizona doctor is using a virtual reality simulation to help younger people understand what it's like to have dementia, as reported by KJZZ radio.
The simulation requires students to try to complete a list of tasks while listening to noise meant to cause confusion, as persons with dementia can have trouble understanding language, and wearing dark safety goggles and gloves. The stimulation intends to make seemingly simple tasks, such as putting on and buttoning a shirt, more difficult.
Dr. Gillian Hamilton hopes the experience will teach the students empathy towards those with dementia, and inspire more young people to go into careers in the aging and dementia fields.
"I don't believe in PowerPoints, I don't believe in lectures. I think you have if you're going to develop empathy, you have to feel it," she says in the article.
The article, which you can read here, includes an audio clip of reporter Kathy Ritchie talking about the virtual reality experience in real-time as she tries the stimulation. Kathy covers aging issues for KJZZ and recently produced a four-episode podcast about caregiving and her experience with her mother, who had FTD.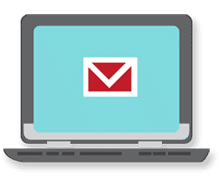 Sign up now and stay on top of the latest with our newsletter, event alerts, and more…