AFTD Volunteer Talks #FTDhotshotchallenge in Canadian Newspaper
AFTD volunteer Amanda Dawson explains how the #FTDhotshotchallenge is helping to raise awareness of FTD — and increase hope for a future without this disease — in an article published in the Minden Times on October 13.
Dawson's father, Dr. Stephen Dawson, was a doctor in Minden, a small town in rural Ontario, Canada, before experiencing symptoms of behavioral variant FTD that included inappropriate workplace behavior, eventually leading to the loss of his medical license.
"People were quick to judge his behavior, and I was the first in line," said Dawson, the keynote speaker at AFTD's 2019 Hope Rising Benefit. "This was not the man I remembered from my childhood: my dad who was larger than life, who loved and encouraged us, painted beautiful landscapes, loved children and animals and people of all backgrounds, took us out sailing on Mountain Lake, and dedicated his life to caring for his patients," she said.
Taking a Shot
Earlier this year, Dawson joined other AFTD volunteers in organizing the #FTDhotshotchallenge, which encourages people with FTD in their lives to tell their story in videos in which they also drink a shot of hot sauce.
Participants and viewers are encouraged to make a donation to support AFTD's mission. So far, the campaign has raised over $106,000, exceeding its initial goal of $100,000.
Dawson and her family (pictured above) told her father's story in an FTD awareness ad that AFTD ran in the Sept. 27 issue of the New York Times. The ad was made possible thanks to the support of a generous donor.
"Morsel of Hope"
"We have all been through hell with this disease, but we are rising up from the ashes, stronger because of all that we all have in common: a deep love for our families and a drive to make life better for the next generation of people with, and touched by, FTD," Dawson told the Minden Times.
"And if there's just some little morsel of hope out there, I want to help connect people to that hope," she added.
Learn more about the #FTDhotshotchallenge on AFTD's website.
AFTD encourages participants in the #FTDhotshotchallenge to avoid taking actions that could risk your health, and we aren't responsible for any injury that could occur to you based on participation. Use a hot sauce that you're familiar and comfortable with, in a reasonable quantity. If hot sauce isn't part of your diet or if you aren't certain of your reaction, use ketchup or an alternative that's safe for you. What's most important is getting involved, and rallying your friends to do the same.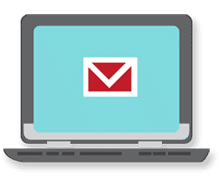 Sign up now and stay on top of the latest with our newsletter, event alerts, and more…