AFTD Volunteer Profile: Dr. A. Brandt Henderson
For more than three years, AFTD volunteer Dr. A. Brandt Henderson has used his professional background as a public speaker to be a voice and an advocate on behalf of our community. He and his wife Marie have participated in interviews and presentations alongside AFTD staff to share their experiences resulting from Brandt's FTD diagnosis. He also volunteers as a member of AFTD's Think Tank, a committee of persons diagnosed that meets monthly and advises AFTD staff and Board.
We asked Brandt to share with us about his experiences as an AFTD volunteer.
What is your connection to FTD? I was diagnosed with FTD in 2011 after a year and half of testing. I knew something was seriously wrong with my brain and demanded we figure it out.
Why did you want to volunteer with AFTD? Marie and I were totally blown away by the diagnosis and sought outall the information we could find. We want to help patients and caregivers in any way we can, even if that simply means validating their experiences with FTD. It can be an isolating disease that is little understood by the medical/pharma community, let alone by families.
Tell us about the role your wife has played with your various AFTD speaking engagements. Marie shares my dedication to share our experience of FTD. We've spoke about FTD on a radio show, in webinars, and at a panel discussion at the 2017 AFTD Education Conference in Baltimore — perhaps our most satisfying "on stage" experience together.
What do you see as the greatest value of the Think Tank? What one thinks one needs and what the professional community believes is necessary are not always in sync. The Think Tank is a sounding board for the priorities and direction of AFTD, which have in the organization's history been centered on caregivers, not patients.
How has your experience as an AFTD volunteer made you feel? When having to retire and having lost some faculties, it is fulfilling to contribute in some manner to the understanding of the disease and its impact on families. It was particularly satisfying to address the staff and management of a pharmaceutical company, as they were truly fascinated by our experiences.
What would you tell persons diagnosed who are considering volunteering with AFTD? There are multiple ways to contribute, and AFTD staff understand that some of us have symptoms (such as apathy, speech issues and failing executive function) that can restrict what we can and can't do. They are always willing to work with our strengths.
AFTD is grateful for volunteers like Brandt. AFTD's Program Director Sharon Denny notes, "Brandt's commitment to FTD awareness and education is tremendous. He is thoughtful, articulate and completely authentic in sharing his experiences to help others to understand the impact of the disease."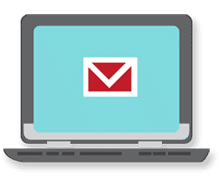 Sign up now and stay on top of the latest with our newsletter, event alerts, and more…