AFTD Highlights Mom's Story in Latest N.Y. Times Awareness Ad
The Sunday, October 4 issue of the New York Times features the story of Jennifer Lee, a woman living with FTD, in the latest in a series of FTD awareness ads to run in the Times.
The ad, which appears above, depicts a letter from Lee to her children and husband. "You've been the greatest support system anyone could have," she writes to her six children. "I want you to know that every single day, I tried my best for you."
Lee adds that she participated in the #FTDhotshotchallenge, a grassroots awareness and fundraising campaign organized by AFTD volunteers. "I drank a shot of hot sauce, and to be honest I usually can't even eat Taco Bell because it's too spicy," she writes. "I'll do anything possible to fight this disease, and to leave a legacy for my children."
Visit our #FTDhotshotchallenge home page for more information on how to participate.
Sunday's Times ad is the third in a series designed to coincide with World FTD Awareness Week 2020, which began September 27. All were made possible with the support of a generous donor. To learn more about the previous ads in the series, click here.
You can also download Sunday's ad in PDF form.
AFTD encourages participants in the #FTDhotshotchallenge to avoid taking actions that could risk your health, and we aren't responsible for any injury that could occur to you based on participation. Use a hot sauce that you're familiar and comfortable with, in a reasonable quantity. If hot sauce isn't part of your diet or if you aren't certain of your reaction, use ketchup or an alternative that's safe for you. What's most important is getting involved, and rallying your friends to do the same.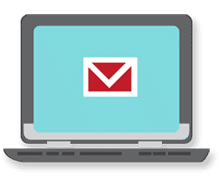 Sign up now and stay on top of the latest with our newsletter, event alerts, and more…