AFTD-ADDF Research Awards Announced
AFTD's partnership with the Alzheimer's Drug Discovery Foundation (ADDF) advances the search for FTD treatments through the joint sponsorship of two grant programs. Accelerating Drug Discovery for FTD funds preclinical drug discovery research, and the Treat FTD Fund supports clinical trials of novel or repurposed drugs that show promise as symptomatic or disease-modifying treatments.
We are proud to announce recent awards in both programs, including the first grant awarded through the Treat FTD Fund, made possible by generous multi-year commitments from the Samuel I. Newhouse Foundation and the Lauder Foundation, Leonard Lauder, and Ronald S. Lauder.
Barbara Borroni, MD, professor at the University of Brescia, is the inaugural recipient of a Treat FTD Fund award for her proposal, "Non-invasive brain stimulation to restore cortical plasticity and connectivity in genetic and sporadic FTD."
Dr. Borroni will test a treatment for FTD that is not a drug, but rather a noninvasive, painless form of brain stimulation known as transcranial direct current stimulation (tDCS), which uses electrodes placed on the scalp to deliver a low-intensity current that modifies brain activity.
Previous research by Dr. Borroni and her colleagues demonstrated characteristic abnormalities in brain activity in people with sporadic and genetic forms of FTD as well as those with an FTD-associated gene mutation but no symptoms. She also found that in healthy people, tDCS can target activity in the brain circuits affected by FTD. As a result, she hypothesizes that tDCS will have beneficial effects on FTD symptoms and delay disease onset in presymptomatic gene carriers.
Steven Finkbeiner, MD, PhD, Director of the J. David Gladstone Institutes in San Francisco, is the recipient of a 2017 Drug Discovery award for his proposal, "Novel human FTLD neuron and microglia cell models for drug discovery."
Dr. Finkbeiner will monitor neurons and the brain's immune cells, known as microglia, generated in the laboratory from patient-derived stem cells with a mutation in the progranulin gene, using a robotic microscopy technique that allows him to follow changes in individual cells over time. Specifically, he will be tracking fluctuations in the accumulation of FTD-associated proteins, inflammation, cell function, and cell survival. His goal is to develop laboratory models of FTD that accurately replicate the cellular features of the disease as the basis for screening new drugs.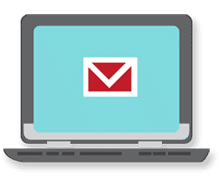 Sign up now and stay on top of the latest with our newsletter, event alerts, and more…