Additional In-Home and Community-Based Care Options
Partners in FTD Care, Spring 2020
Download the full issue (pdf)
Having to manage the resistant behaviors of a person with FTD can directly impact the health and well-being of both the person diagnosed and their caregiver. Caregivers must feel as safe and healthy—both physically and mentally—as possible in order to properly tend to the well-being of the person with FTD. Having additional in-home care and regular respite opportunities can help families to better manage, both emotionally and logistically.
There are several ways to look for in-home care. For families who lack the financial resources to pay privately for such care, the agencies listed below may be of help. Through the Aging and Disability Resource Center initiative's "No Wrong Door" system model, family caregivers should be able to better access care in their area.
Local Area Agency on Aging Office (over age 60)
Area Agencies on Aging (AAAs) were established to respond to the needs of adults (typically 60 and over) in every local community. AAAs maintain resources that allow adults to find necessary and affordable care in their communities. To find your local AAA and learn what specific in-home care and respite services are offered locally, use the Eldercare Locator tool at eldercare.acl.gov.
National Aging and Disability Resource Centers (under age 60)
Aging and Disability Resource Centers are an important part of the No Wrong Door system model. A collaboration between the Administration for Community Living, the Centers for Medicare & Medicaid Services, and the Veterans Health Administration, the No Wrong Door model streamlines access to services and supports for people with disabilities and their families. In communities where AAA services are limited to people age 60 and older, the local ADRC should offer similar services for those under 60. Find your local ADRC by using the Eldercare Locator tool at eldercare.acl.gov.
Veterans Health Administration (VA)
For those eligible, the VA offers a number of in-home dementia supports and resources. These services include: adult day health care centers, home-based primary care, home hospice care, homemaker and home health aide care, telehealth services, up to 30 days of respite care per year, and skilled home care. To learn more about any of these services, contact the VA's Caregiver Support Line at 1-855-260-3274, or click here to find your local Caregiver Support Coordinator. (Services may differ by geographic area. Find your local VA office below to learn more: www.va.gov/statedva.htm.)
Medicaid Home and Community-Based Waivers
Medicaid is a program in every state that pays for medical assistance for certain individuals and families with low incomes and resources. While Medicaid services vary from state to state, in-home services provided can include: case management (i.e. supports and service coordination), homemaker and home health aide care, personal care, adult day health services, and respite care. One must qualify for Medicaid to receive these benefits. Contact your local Medicaid office for more information.
AFTD Respite and Quality of Life Grants
AFTD offers direct financial assistance to care partners and persons diagnosed in the form of Respite and Quality of Life Grants, both part of AFTD's Comstock Grants program. Respite Grants offer full-time, unpaid caregivers funds to arrange short-term daytime or overnight care for a loved one diagnosed with FTD. The Quality of Life Grant, on the other hand, helps persons diagnosed with an FTD disorder access services or supports that will improve their quality of life. For more information about AFTD's Comstock Grants, click here.
Palliative Care
The Center to Advance Palliative Care (CAPC) is a nonprofit organization affiliated with the Icahn School of Medicine at Mount Sinai, located in New York City. It provides a variety of resources designed to promote the use of palliative care, so that people facing serious illnesses can receive quality, person-centered care. Visit GetPalliativeCare.org for more information.
See also: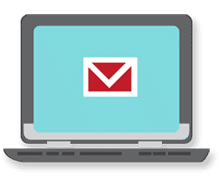 Sign up now and stay on top of the latest with our newsletter, event alerts, and more…